Tribune endorses Liz Gorman in 17th Cook County District Race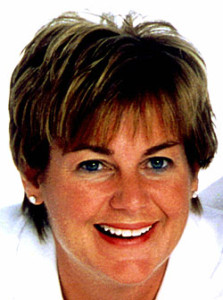 The Chicago Tribune has given Cook County Commissioner Liz Gorman an enthusiastic endorsement in the March 18 Republican Primary election.
Gorman, who was first elected to the Cook County Board in 2002 and has been re-elected with overwhelming district support two more times in 2006 and 2010, seeks her 4th term in office in the General Elections, to be held November 4, 2014.
Gorman has received widespread support for standing up the extremists not just in the Republican Party, but the extremists it he Democratic Party, too, embracing a "centrist" approach to regional government that focuses on defending the rights of taxpayers, homeowners, senior citizens and fighting unnecessary tax increases.
Gorman led the fight in 2008 to repeal the 1 cent sales tax increase imposed by then Cook County Board President Todd Stroger. Although today many commissioner claims that the "led" the repeal fight, Gorman was the only commission to support the repeal each of the three times it was introduced. It was the final, third repeal motion that received majority support from the county board. But Gorman refused to drop the issue when initial efforts failed to win board majority votes. That persistence is recognized by the Chicago Tribune in their editorial March 12, 2014, in which the editors wrote:
17th District (Southwest, west and northwest suburbs): The lone GOP board race pits Barbara Bellar, a physician and attorney, against incumbent Elizabeth Doody Gorman. The Tribune has endorsed Gorman often and does so again here. Unlike board members who see taxpayers as the handy solution to Cook County's problems, Gorman has focused on keeping metropolitan Chicago attractive to employers. Proof: She worked tirelessly to exterminate Stroger's sales tax increase.
Although extremists in both parties have targeted Gorman over the years, her signled-minded focus on fighting for taxpayers' rights have earned her enormous support and election victories.
Recently, Gorman was instrumental in leading a group of centrist Republicans in Illinois to endorse the candidacy of Bruce Rauner in his battle for governor against challengers Bill Brady, Kirk Dillard and Dan Rutherford. The winner of the March 18 Gubernatorial Republican Primary is expected to face Democratic governor Pat Quinn.
end